Overview
Spanning over 10,000 Sq Mtr in industrial area, Jeddah, NMC is a full-fledged production plant built to European standards, the aim was to supply the Saudi consumer with the highest quality meat products in strict accordance with Halal food production standards. The company adopted a single-minded commitment to quality, maintaining the highest possible standards in production, hygiene, technical support, training and customer service. This commitment has been rewarded, helping the company to become the region's premier supplier of meat products.
Quality / Audits
Our commitment to quality continues with ongoing investment in production facilities, techniques, skills and systems; and the factory has recently been upgraded and refurbished to increase quality and capacity. Now there is full separation of red and white meats and high/low risk areas of operation. In addition, the new layout enables the company to increase productivity and install new process controls to maintain the high standards of hygiene and consistent product quality, which are required by the international fast food operators. Our commitment is to both product quality and customer service. Our factory Quality and Food Safety Audits are Scheduled Annually to Include:
Food Safety Audits and Accreditations
BRC Audit, once a year.
ISO22000 Audit, once a year.
HACCP Audit , Once a Year
SASO Audit, once a year.
SFDA Audit, Twice a year.
BK Audit, 2 times a year
Yum! Audit, Once A Year
ISO 17025 Audit , Once a Year
Catering & Food solutions:
The product range covers a wide range of quality processed meat products such as mince, Dry sausages (Salami, Pepperoni), burgers, nuggets, meatballs, hot dogs, frankfurters, pizza toppings and many delicatessen products. Our product contains only the best ingredients, and slaughtered according to Islamic rites. Nothing added, nothing taken-away – it is just quality natural meat.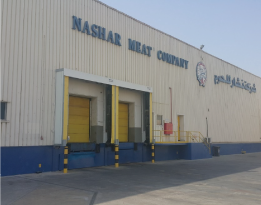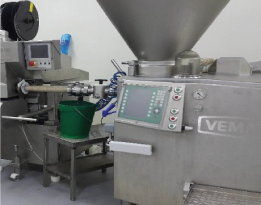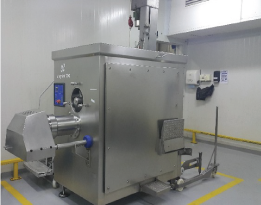 Our Key Customers
We are in supply of for local and International clients that includes famous food service companies. We can produce our standard recipes, in addition, we can also produce customized solutions according to our customer specifications and requirements.
Comments are closed.