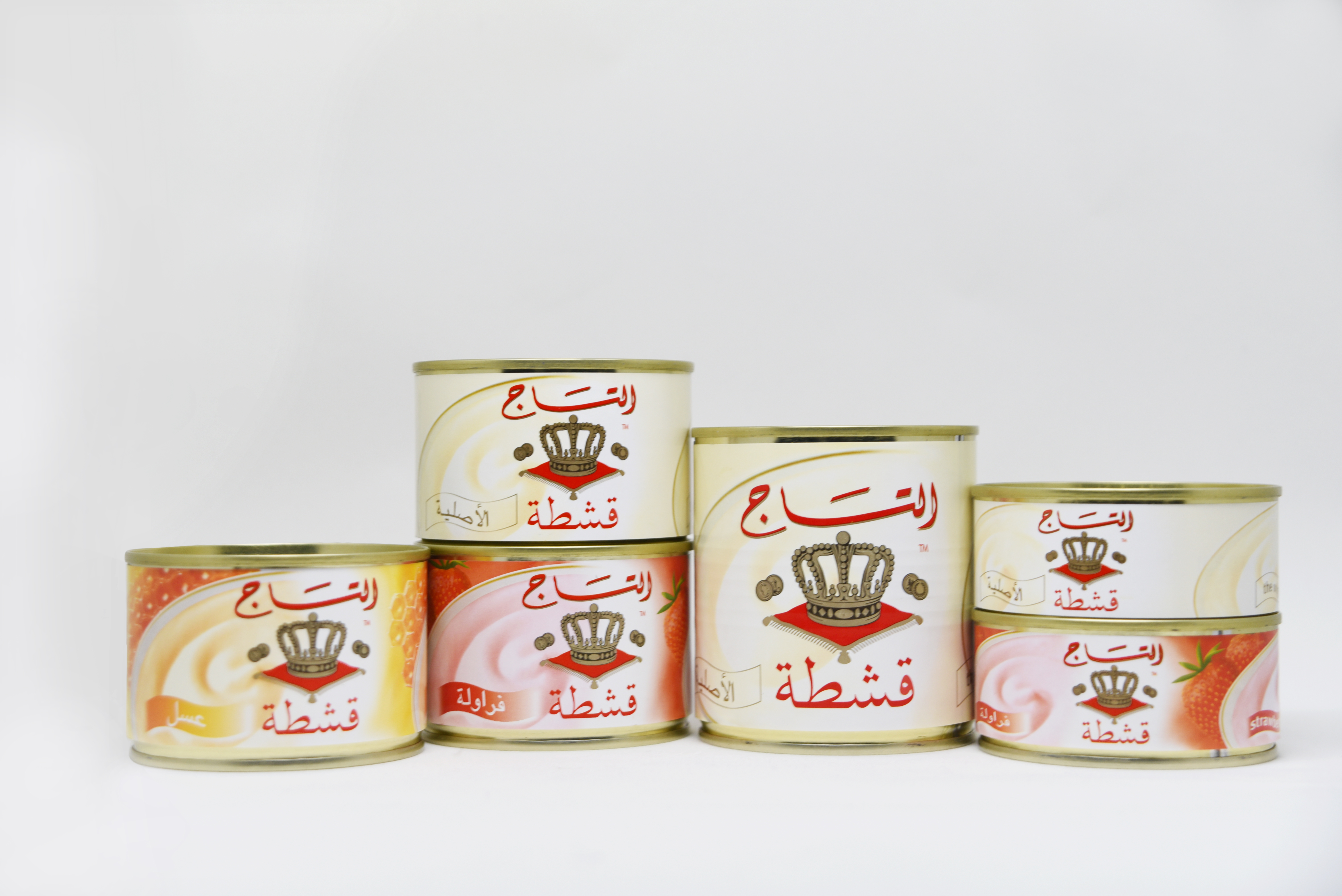 Atlaj
For over fifty years, Al Taj Cream has satisfied the discerning taste of the Saudi consumers, who have passed the excellence of our product on from generation to generation. Our cream is made from all natural and pure cows milk and packed under the most stringent conditions, for optimal quality and that perfect taste that nobody else can match!
Al-Taj Plain Cream 
Ideal for desserts, dipping, spreading on bread, cooking and baking! Sizes: 95g, 155g, 274g.
Al-Taj Honey Cream 
A wonderful blend of natural honey and pure cream that is ideal for dipping and desserts!
Size: 155g.
Al-Taj Strawberry Cream 
Adds natural strawberry flavor to your desserts and toppings and super delicious in cakes! Size: 95g, 155g.